Internet, email and telephone service, no matter how remote.
Exploration by its nature occurs in the most remote and in-hospitable parts of the world, costs of exploration are high, and shaky communication is not acceptable. In 90% of the cases the answer to your communication problem is SATELLITE.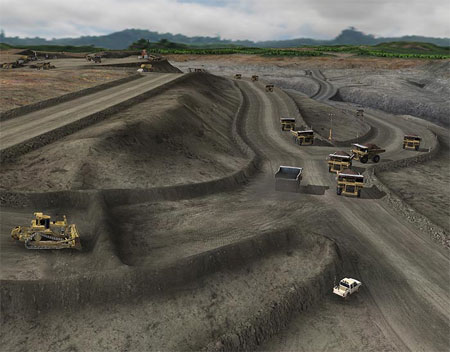 Opening a new site?
If you are suffering from communication problems at an existing site, or just opening a new location, we can help!
Tell us where you are going to be, and when you want to begin work there, and we can fly a team to the new site with satellite gear and expert installers, and within a few days you will be talking to head office as if they are across town, and not halfway around the world.
Satellite service provides internet access, intranet access, telephone connections, transmission of exploration data and receipt of documents from your head office.
Expatriate workers feeling isolated?
Do your expatriate workers feel cut off from home? We can create a satellite link for the housing compound, allowing family to family communication of emails, photographs and VoIP telephone calls.